premiumACCESS

™

makes your codes mobile and saves you time
Reduce your research time and access the code anywhere with an internet connection.
premiumACCESS

™

online subscriptions offer convenience, choice and comprehensive digital options.
Powerful features that work for you:
arrow_rightAdvanced Search crosses your entire set of purchased products.
arrow_rightConcurrent user functionality lets colleagues share access.
arrow_rightInternal linking navigates between purchase books in your library.
arrow_rightPrint controls create a PDF of any section.
arrow_rightBookmarks can be added to any section or subsection.
arrow_rightHighlighting with Annotation option keeps you organized.
arrow_rightColor coding identifies changes from previous edition.
arrow_rightTags can be added and filtered.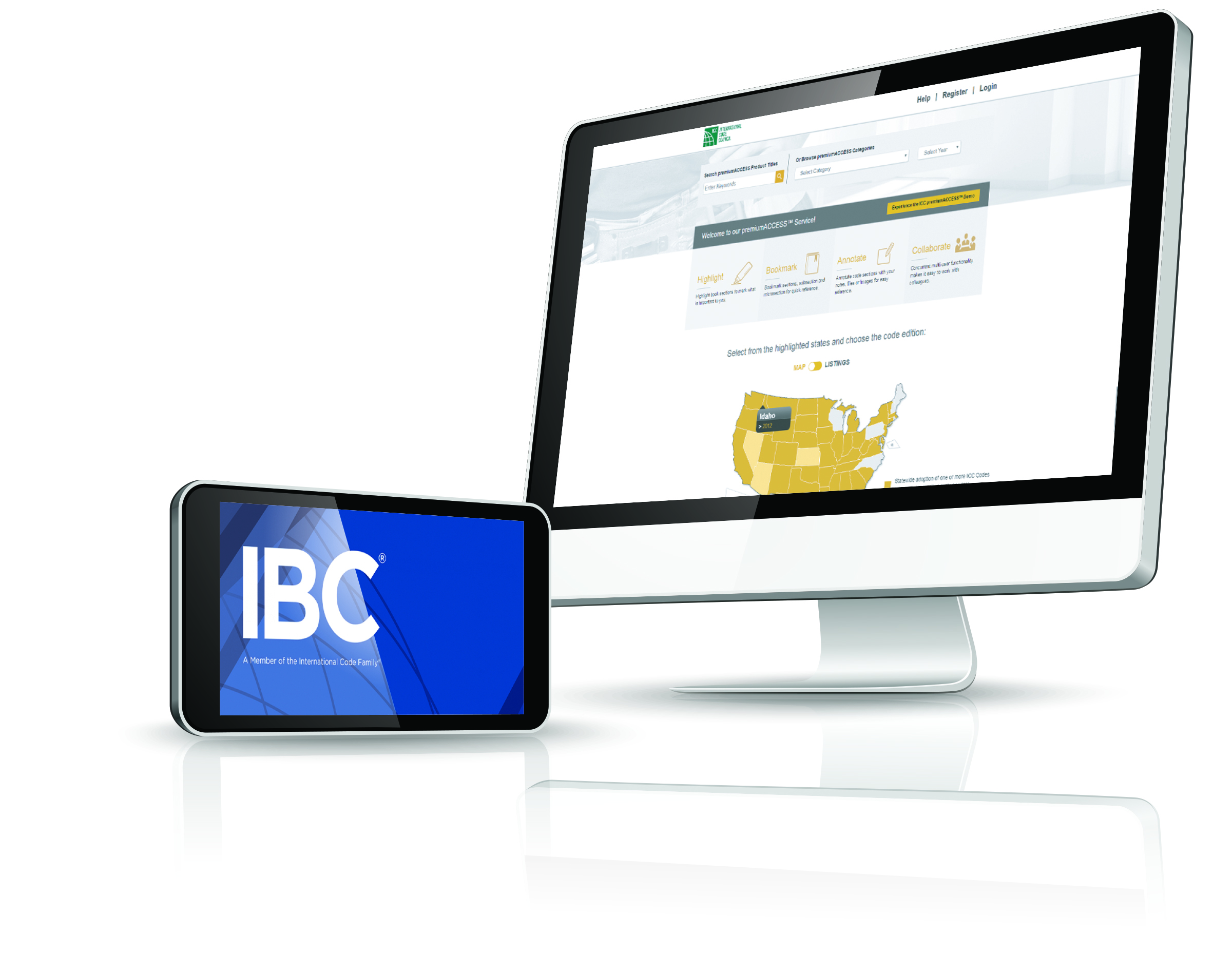 Monthly, 1-year and 3-year subscriptions now available for:
International Codes | State Codes | Standards | Commentaries
Experience all premiumACCESS™ features with a Free Trial today.
Start Trial